Link
Jim Walkers's The FIREBALL 1980 Control Line Model Airplane kit *
Kit YOSHIOKA avion RC Voltige F3A FLASH tout bois électrique / thermique*
EZ'S The CHRISTEN EAGLE I 40 ARF Aerobatic R/C Biplane Airplane Kit *
73"WS Cessna Super SKYWAGON R/c Plane partial kit-short kit & plans, PLEASE READ*
Vintage Balsa USA EAA BIPE 60" Wingspan R/C biplane *
P-26 Boeing Peashooter Laser Cut Balsa RC Micro Aeroplane royal Kits *
Fabrikant
Jim Walker
EZ
Royal
Balsa USA
Royal Kits
Kenmerken

New,
Model: R/C Airplane
Modified Item: No
Lot (Y/N): No
Country/Region of Manufacture: Japan
Custom Bundle: No
Vintage (Y/N): Yes
Model Grade: Toy Grade
Material: Wood
Scale: N/A
Type: Scale
Color: N/A
Required Assembly: Unassembled Kit
Age Level: 17 Years & Up
Fuel Type: Nitro & Glow Fuel
Replica of: The FIREBALL

Occasion,
Type: Avions
Marque: YOSHIOKA
État: Neuf
Échelle: 1:14
Sous-type: Electrique ou thermique
Matière: Bois
Accessoires, Pièces Détachées: Moteurs Thermiques
Réplique de: Chipmunk
Type de carburant: Électrique

New,
Model: Biplane
Modified Item: No
Lot (Y/N): No
Country/Region of Manufacture: Japan
Custom Bundle: No
Vintage (Y/N): Yes
Model Grade: Hobby Grade
Material: Wood
Scale: N/A
Type: Aerobatic & 3D
Color: Multi-Color
Required Assembly: Almost Ready/ARR/ARF (Accs required)
Age Level: 17 Years & Up
Fuel Type: Nitro & Glow Fuel
Replica of: Christen Eagle

New,
Model: Cessna SUPER SKYWAGON
Country/Region of Manufacture: United States
Vintage (Y/N): No
Model Grade: Hobby Grade
Material: Wood
Scale: 1/6 scale
Type: R/c Plane
Required Assembly: Unassembled Kit
Fuel Type: Nitro & Glow Fuel
Replica of: Cessna

New,
Vintage (Y/N): Yes
Type: Biplane

New,
Model: P-26
Modified Item: No
Lot (Y/N): No
Colour: Multi-Colour
Country/Region of Manufacture: China
Custom Bundle: No
Vintage (Y/N): Yes
Model Grade: Hobby Grade
Material: Wood
Scale: large
Type: Scale
Required Assembly: Unassembled Kit
Age Level: 12-16 Years, 17 Years & Up
Fuel Type: Nitro & Glow Fuel or petrol
Replica of: Boeing

€ 245,00

Preis inkl. MwSt., zzgl. Versandkosten

€ 430,00

Preis inkl. MwSt., zzgl. Versandkosten

€ 750,00

Preis inkl. MwSt., zzgl. Versandkosten

€ 140,00

Preis inkl. MwSt., zzgl. Versandkosten

€ 179,50

Preis inkl. MwSt., zzgl. Versandkosten

€ 240,00

Preis inkl. MwSt., zzgl. Versandkosten

Bekijk product
Koop nu aan eBay!*
Koop nu aan eBay!*
Koop nu aan eBay!*
Koop nu aan eBay!*
Koop nu aan eBay!*
Koop nu aan eBay!*
verdere aanbiedingen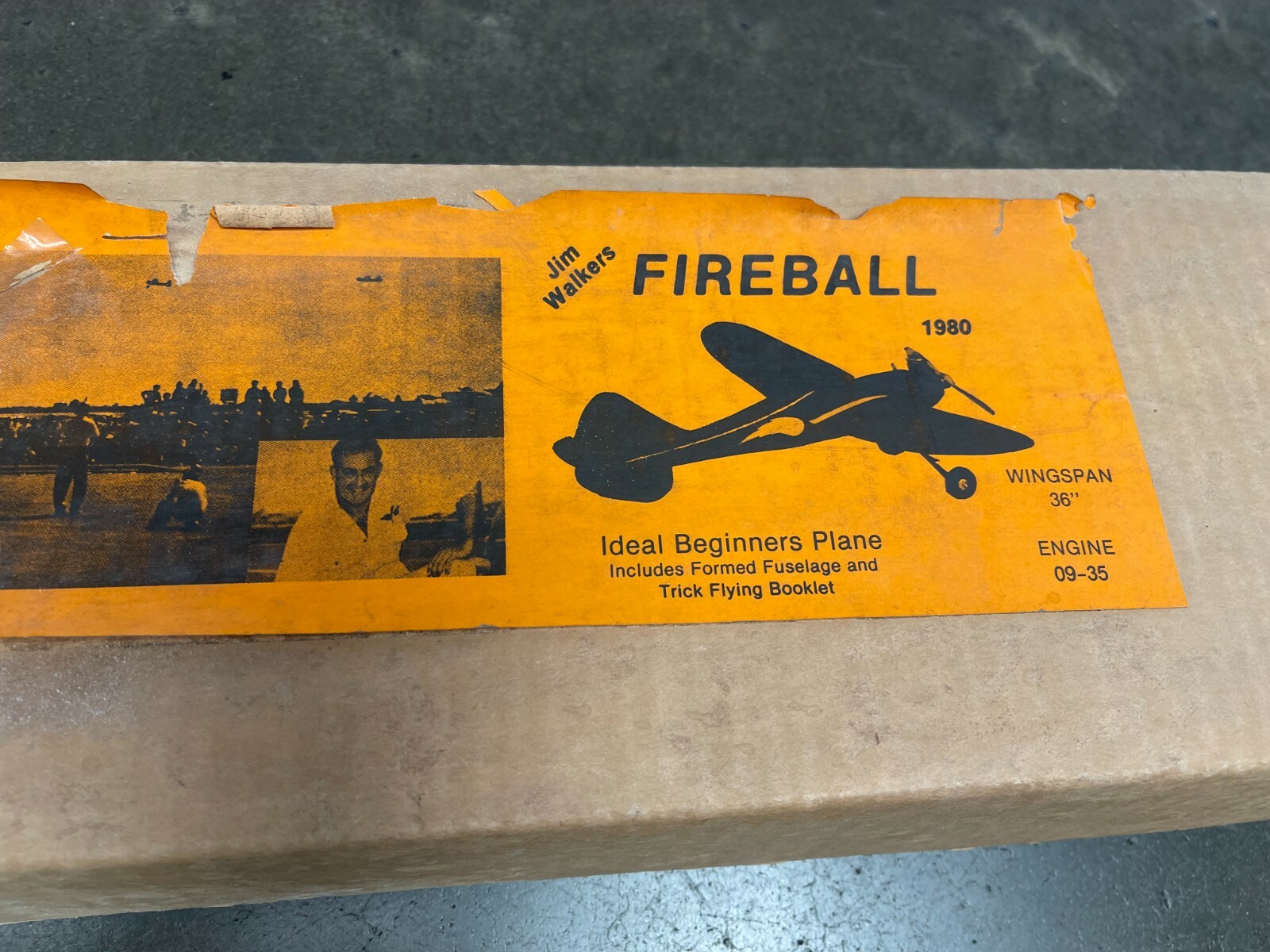 Fabrikant
Jim Walker
Kenmerken

New,
Model: R/C Airplane
Modified Item: No
Lot (Y/N): No
Country/Region of Manufacture: Japan
Custom Bundle: No
Vintage (Y/N): Yes
Model Grade: Toy Grade
Material: Wood
Scale: N/A
Type: Scale
Color: N/A
Required Assembly: Unassembled Kit
Age Level: 17 Years & Up
Fuel Type: Nitro & Glow Fuel
Replica of: The FIREBALL
€ 245,00
Preis inkl. MwSt., zzgl. Versandkosten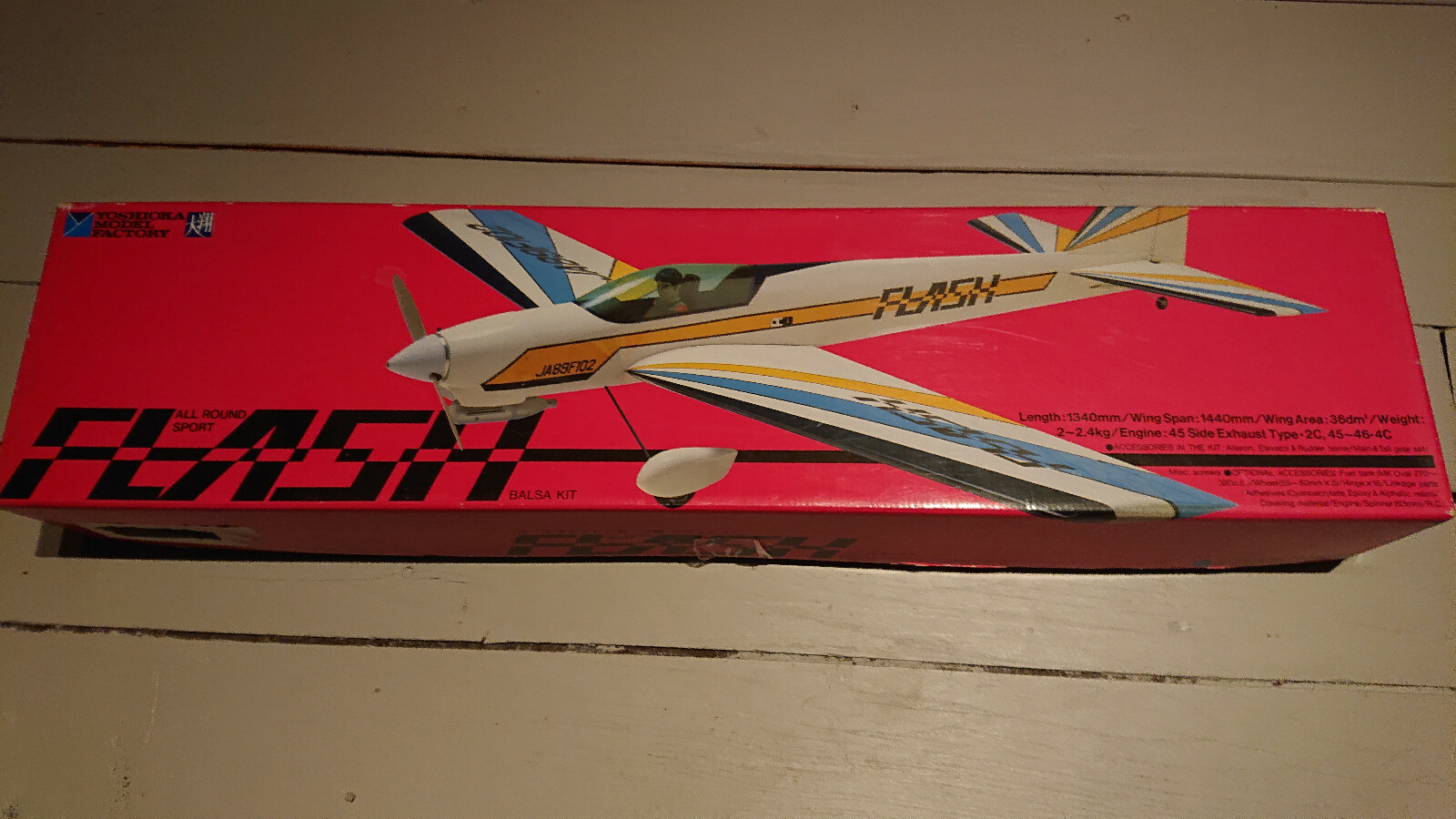 Fabrikant
Kenmerken

Occasion,
Type: Avions
Marque: YOSHIOKA
État: Neuf
Échelle: 1:14
Sous-type: Electrique ou thermique
Matière: Bois
Accessoires, Pièces Détachées: Moteurs Thermiques
Réplique de: Chipmunk
Type de carburant: Électrique
€ 430,00
Preis inkl. MwSt., zzgl. Versandkosten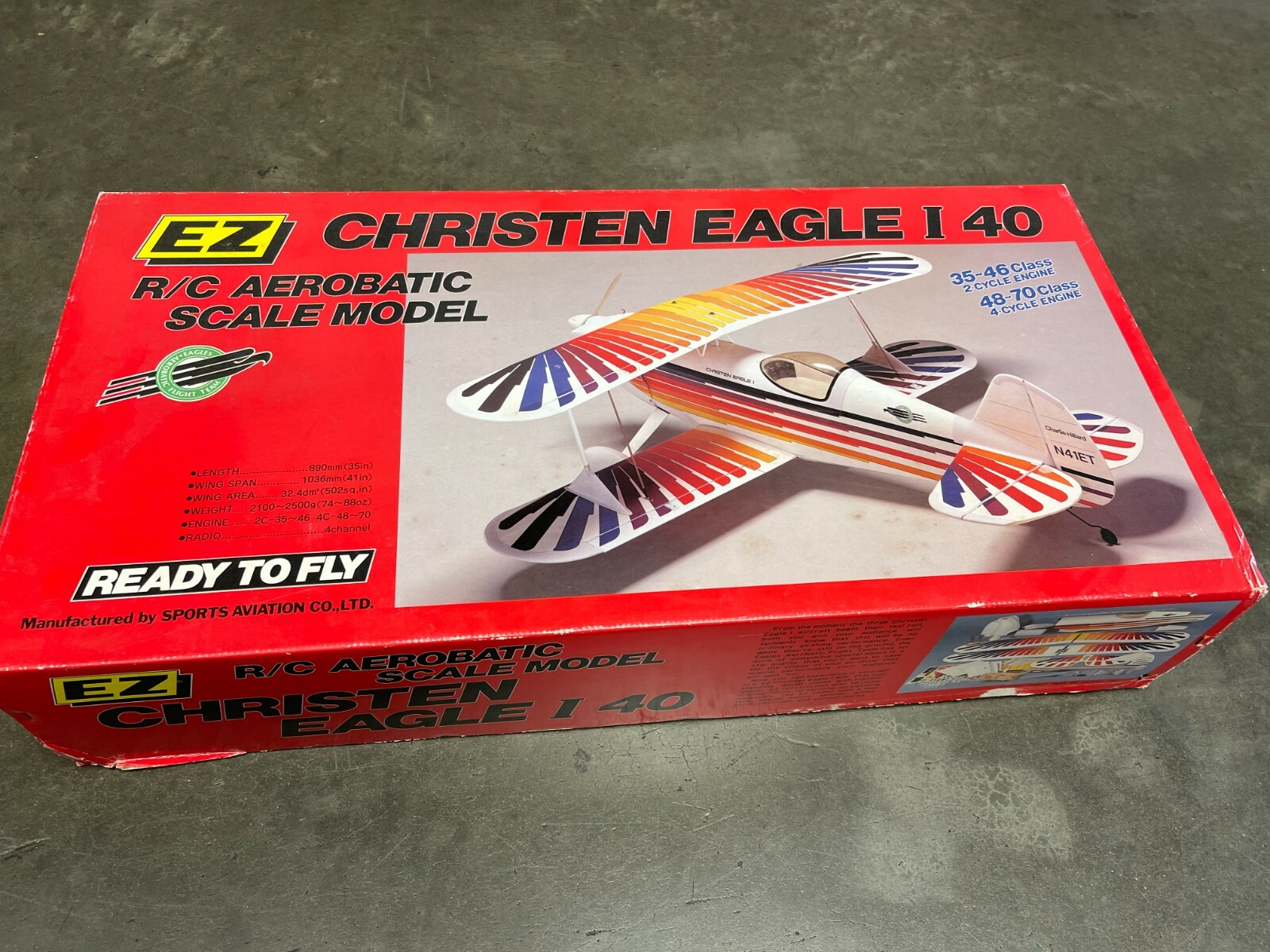 Fabrikant
EZ
Kenmerken

New,
Model: Biplane
Modified Item: No
Lot (Y/N): No
Country/Region of Manufacture: Japan
Custom Bundle: No
Vintage (Y/N): Yes
Model Grade: Hobby Grade
Material: Wood
Scale: N/A
Type: Aerobatic & 3D
Color: Multi-Color
Required Assembly: Almost Ready/ARR/ARF (Accs required)
Age Level: 17 Years & Up
Fuel Type: Nitro & Glow Fuel
Replica of: Christen Eagle
€ 750,00
Preis inkl. MwSt., zzgl. Versandkosten
Het kan zelfs wegvliegen als het te groot is. Een te klein autodoekje kan daarentegen zeer snel van de auto afscheuren of glijden. Bovendien moet het autodoek absoluut waterdicht zijn en volledig bestand tegen het weer. Het moet ook absoluut tegen vorst worden beschermd, zodat het dekzeil de auto tegen vorst beschermt en het dekzeil zelf niet op de auto kan bevriezen.
Onze Top 10 – Autozeilen
Toepassingsgebied van het vliegtuig
Het autodoek wordt altijd gebruikt als u uw auto wilt beschermen tegen weer en wind. Door de aard van het dekzeil houdt het wind, regen, sneeuw en ijs weg van de auto en kunt u het gebruiken zodra u het dekzeil afneemt. Bovendien kunt u het dekzeil gebruiken als u de auto voor langere tijd niet wilt gebruiken en deze in de garage wilt opbergen. In dit geval wordt de auto beschermd tegen stof en andere omstandigheden die in een garage heersen.
Wat zijn de alternatieven voor een autodoek?
Als u geen dekzeil heeft of om andere redenen op zoek bent naar een alternatief voor een dekzeil, kunt u gewoon een ruitbeschermer kopen. Dit houdt vorst en regen uit de buurt van de ramen. Dit is echter niet geschikt als u de auto voor langere tijd wilt verlaten en hem tegelijkertijd wilt beschermen.
Welke fabrikanten van autodoeken zijn er?
Er zijn niet alleen veel fabrikanten die auto's maken, maar er zijn ook veel fabrikanten die dekzeilen voor auto's maken. Deze fabrikanten, of beter gezegd hun autodoeken, werden getest en vergeleken in een Autoplane Test. Daarom kent deze Autoplane Test ook de namen van de fabrikanten waarmee u kunt …van zo'n autodoek. De volgende fabrikanten worden genoemd: Sailnovo, MATCC en logei.
Innovaties op het gebied van autozeilen
Volgens de Autogarage Plane Test hechten de meeste mensen die een auto bezitten veel belang aan het uiterlijk en dus aan de uitstraling van de auto, dus er zijn altijd vernieuwingen in het ontwerp van de autodoeken waaruit u kunt kiezen. Dit is wat de Autogarage-vliegtuigtest heeft ontdekt. Sommige fabrikanten geven u zelfs de mogelijkheid om uw eigen afdekzeil te ontwerpen en uw auto er altijd stijlvol uit te laten zien.
Voordelen bij het kopen van een autozeil op het internet
Als u geld wilt besparen bij het kopen van een autozeil, moet u het via het internet kopen. Want via het internet heb je een zeer groot aanbod aan leveranciers, dat niet te vergelijken is met het aanbod in een buurtwinkel.
Bovendien kunt u de producten realistisch beoordelen en zo een goede aankoopbeslissing nemen, zonder dat u alleen afhankelijk bent van de beschrijvingen van de fabrikanten.
Waar moet je op letten bij de aankoop van een autodoek?
Wanneer u een autozeil koopt, moet u ervoor zorgen dat het de juiste maat heeft en geschikt is voor het model van de auto.
Nuttige accessoires voor een autovliegtuig
Een zak voor het opbergen van het autodoek als het niet in gebruik is, is niet slecht.